The Backpack Blog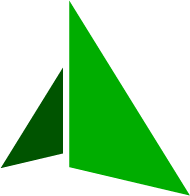 Posted by Dustin Whitehouse on April 22, 2014
Several weeks ago, I went to visit a friend at Warren Wilson College, located in Ashville, North Carolina. During the week I was there, I was amazed by the dedication the student body had to preserving the natural environment on and around the campus. Many college students at other colleges around the United States claim to be environmentally conscious, but as soon as being eco-friendly gets in the way of comfort or ease of living, those morals go out the window. The students at Warren Wilson didn't just claim to care, though – they really acted upon their environmental concerns. There is a group of students at the college, for instance, that bathes just to preserve water. Much of the food stocked by the dining hall is cultivated and supplied by students on the campus's fully-student run farm. Nearly all of the other jobs on campus, too, are performed by students, rather than outsourced to third party companies The paths through campus, including its miles of beautiful hiking trails, are kept absolutely spotless, so as to preserve the beauty of the college. All of these things go to show Warren Wilson's devotion to environment and community, two things which also happen to be two cornerstones of Backpack's mission.

I was also impressed by the student body's dedication to helping the community around them. "Service" is one of Warren Wilson's thee core values, along with "academics" (obvious, for a college), and "work" (talked about in more depth above). Students engage in lots of community service, both locally and nationally. It saddened me greatly, however, to learn that Warren Wilson was facing financial difficulties and might be driven out of business in the next few years. It seemed unfair that such a world-conscious establishment should be threatened. Becoming part of the symbiotic community Backpack provides would be an excellent way of extending Warren Wilson students' tendency to help others from the national to international level while dealing with some of the financial difficulties Warren Wilson and some of its students are facing.

Warren Wilson students are truly citizens of the world. They care deeply about creating a sense of community, and they have an incredible study abroad program. The adventurous spirit and love of tight-knit communities make Warren Wilson students perfect prospective members of the Backpack network, where people around the world can help each other get what they want for less money.