The Backpack Blog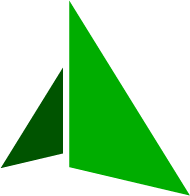 Posted by Fahim Aziz on September 15, 2015
Hey Backpackers, Have some updates for you regarding our referral and Backpack Credit system.
We all love and use Backpack's amazing credit and referral system. I haven't missed the photos you've posted swanking the amount you earned by sharing Backpack with your friends and I loved it! But at the same time this feature was turning into a curse: a few bad actors were taking advantage of the system and were committing fraudulent activities. The situation deteriorated to a level where we were on the verge of shutting down the referral system itself. But then we thought, this wouldn't be fair to the genuine Backpackers - most of whom are awesome people and using the system in the right manner.
This thought led to an intense week when we put our heads together and brainstormed through quite a few solutions to prevent the fraud and keep referral alive. Most of these solutions centered around identity verification i.e. you securely upload a digital image of your passport or national ID and we cross-check that against the government database to confirm your identity. In this way the bad actors can't have multiple fake accounts to game the system. But at the same time a lot of our users do not have passport or national ID and cross-checking them is an expensive process.
Hence we took the idea of ID verification and combined it with simple risk management system to come up with our current model. This fraud prevention model is a simplified two-fold system:
Shoppers can only pay upto 50% of the cost with Backpack credit. The rest has to be paid in real money.
They will need to verify their phone number, email address and real name. (Although we were amused with some of the creative names and aliases that you have used, such as "Ami Eka Boshe Achhi" and "Naam Deoa Nishedh" - we won't be able to continue to use them unless it matches your real name.
We wanted to keep Backpack referral alive and at the same time not make it too cumbersome (such as making users upload multiple pieces of documents and introducing comprehensive verification of those documents). Although extensive ID verification was a possibility - that would cause a lot of friction on the shopper side and we wanted to avoid that. So the current combination of minimalistic ID verification with a risk management model is what we opted for - this is not full proof. Still users can get multiple phone numbers and game the system. Hence we are reserving the right to manually intervene and cancel accounts that would fall under the fraud criterias. The manual intervention is expensive as well - so we'll be building an intelligent automated system as well, that would be able to learn and detect fraud on it's own and thus ensure a smooth backpacking experience for the real users.
Thanks for staying with us throughout this process and providing amazing feedback. I hope you'll enjoy the new system and appreciate the new security features of Backpack. Backpack team is committed to bring the best user experience for you guys - so don't hesitate to communicate with us.
Cheers,
Fahim
Posted by The Independent on July 10, 2014
Weekly Independent: Backpack— A Sillicon Valley Startup Founded by Two Bangladeshis (Print)
FRIDAY, 04 JULY 2014

Backpack, a Silicon Valley based technology startup founded by two Bangladeshis, promises a vision massive in scale, that is you can get any product from anywhere in the world. That vision promises its users that they have access to global market. The vision promises what Amazon and eBay failed to do that a kid from Bangladesh can get his dreamed Harry Potter poster from eBay or Amazon and get that product from a traveler found through Backpack. That the cost incurred will be lower if he were to get the product shipped through regular shipping methods. That the Vietnamese spice that a housewife in Zambia wants to get hold of for years is now possible without leaving her city because a traveler from Vietnam to Zambia might get that for her. That billions of travelers are able to earn money while doing an important service to humanity, enabling people get what they want.

Backpack is a free, online, peer-to-peer platform that connects shoppers and travelers to the global market. It allows travelers to carry a product for you while charging you fees lower than what you pay in traditional shipping methods. In this way, Backpack addresses the role of prohibitive shipping costs that restrict the global outflow of products.

As a shopper, you simply search for a product from anywhere in the world, find a traveler, and have it delivered to you. As a traveler, you can list your trip, deliver an item, and earn money. Backpack allows its buyers to purchase products that may or may not be available to them otherwise at (1) a discounted price and (2) a guaranteed lower shipping fee. It also allows a carrier to bring back goods from places they go and earn money doing so, consequently making traveling more affordable.

Backpack CEO Fahim Masoud Aziz is spending busy times accelerating growth of this promising startup while its Chief Technology Officer, another Bangladeshi and Buetian, Sakib hasan Sauro is overseeing the technical and scaling aspect of the product. Both grew up in Dhaka, attended prestigious Notre Dame College and led Notre Dame debating club in its crucial stage of growth. In a way, Backpack is a story of innovative genes of audacious Bangladeshis who prove time and time again that Bangladeshis can touch lives in grand scale.

Founded in Fahim's home, Backpack is the product of two weeks of intense coding in late winter 2013. It marks the belief that any dream that can be imagined can come true. The startup has received overwhelming attention upon its launch of Minimum Viable Product (MVP) back in February 2014.

In 48 hours of making the site live, Backpack received 47,580 hits from over 50 countries around the world. In a week, it reached people in 86 countries. So far, the deals that have been recorded in the site are worth $194,688.80, each item averaging at $410.74 and Backpack does not keep a penny from this – it's entirely free to uphold our mission of connecting the world and making it a better place

With feedback from users and through iteration, Backpack aspires to meet user's every need to have a smooth experience. Join Backpack at www.backpackbang.com. Happy Backpacking!
Posted by Dustin Kemp on July 01, 2014
I'm breaking from my usual blog post theme of universities to write about a different topic: how Backpack can help start a business. My inspitation for today's blog post came today when my aunt visited and we were discussing me starting my own business. As some of you may know, I am moving to Vietnam in August to teach English. What you probably don't know is that I love indoor rock climbing. My aunt is a climber, too, and so I was talking to about continuing my hobby in Ho Chi Minh City, the part of Vietnam in which I will be living. I told her that I would love to keep climbing, but I was having a great deal of trouble locating climbing gyms in HCMC, to which she replied that I should try starting my own climbing gym. At the time, I laughed and offhandedly said "Maybe someday," but later, I realized it was an amazing idea! Vietnam, like many third world countries, is rapidly developing in today's age of increasing urban development, and now is the perfect time to start a business. Starting a gym is not the most labor-intensive or time consuming form of start-up business, and it would be possible to do it without even having to quit my teaching job. Of course, startups require a significant initial investment, but it is a tantalizing prospect.
Once I started thinking about it more seriously, I realized one major issue: obtaining materials. Since indoor rock climbing is not yet popular in Vietnam, materials, such as climbing walls and climbing holds (the fake rocks jutting from the walls) are not available there. This is where Backpack comes in. Like I have discussed in past posts, with Backpack, the world is your marketplace. By connecting with reliable members of the Backpack community, even the most "exotic" items can be obtained without paying ridiculous fees for imported goods. Backpack would make my plan of starting a climbing gym in HCMC, something which I would absolutely love to do, a more cost-feasible option. To others out there who would also love to start their own business, especially if it would be in a developing country, now is the time. The world economy is currently ideal for startups, and Backpack can help make your dream a reality.
Posted by Dustin Kemp on June 22, 2014
You've just graduated from your University or college. The time is opportune to travel for several reasons. Joining Backpack's global community helps makes post-graduate travels more affordable while at the same time helping people out all around the world. As I said, there are several reasons why it is the perfect time for all you recent college or university graduates to travel. First of all, you do not yet have the obligations and "tie-downs" that a steady job or a family imposes on a person. If you were to stay in your home country for even another few years, you would find that the job, apartment, and contacts you acquire in that time make it very difficult or impossible to pick up and leave. While travelling, you may be able to work odd jobs while staying always on the move as a backpacker.
Secondly, you are at the point in your life where seeing different cultures and foreign viewpoints is a perfect way to put all of your education in perspective. I feel this is especially important to those who want to go to graduate school. Being well-educated is, of course, a fantastic way for one to figure out his or her place in the world and to determine what field to pursue in further learning opportunities, but it is, for all intents and purposes, theoretical. Traveling the world, seeing how others with different opportunities and worldviews live, and getting a chance to apply some of your well-rounded education will help you narrow down your exact interests, as well as establish you further as a citizen of the world.
Seriously. You need to take this opportunity and travel now while the time is right. I was talking to some relatives the other day about why I was choosing to travel to Asia now rather than in a few years, once I was able to accumulate a bit of money as a safety net. We agreed: now is the opportune time, both in an economic and personal development sense. If I don't travel now, we agreed, I probably would not end up doing it until MUCH later in my life, probably after retirement. The same is likely true of everyone, and so I strongly urge you to take this opportunity to travel to your heart's content.