The Backpack Blog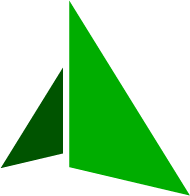 Posted by Fahim Aziz on September 15, 2015
Hey Backpackers, Have some updates for you regarding our referral and Backpack Credit system.
We all love and use Backpack's amazing credit and referral system. I haven't missed the photos you've posted swanking the amount you earned by sharing Backpack with your friends and I loved it! But at the same time this feature was turning into a curse: a few bad actors were taking advantage of the system and were committing fraudulent activities. The situation deteriorated to a level where we were on the verge of shutting down the referral system itself. But then we thought, this wouldn't be fair to the genuine Backpackers - most of whom are awesome people and using the system in the right manner.
This thought led to an intense week when we put our heads together and brainstormed through quite a few solutions to prevent the fraud and keep referral alive. Most of these solutions centered around identity verification i.e. you securely upload a digital image of your passport or national ID and we cross-check that against the government database to confirm your identity. In this way the bad actors can't have multiple fake accounts to game the system. But at the same time a lot of our users do not have passport or national ID and cross-checking them is an expensive process.
Hence we took the idea of ID verification and combined it with simple risk management system to come up with our current model. This fraud prevention model is a simplified two-fold system:
Shoppers can only pay upto 50% of the cost with Backpack credit. The rest has to be paid in real money.
They will need to verify their phone number, email address and real name. (Although we were amused with some of the creative names and aliases that you have used, such as "Ami Eka Boshe Achhi" and "Naam Deoa Nishedh" - we won't be able to continue to use them unless it matches your real name.
We wanted to keep Backpack referral alive and at the same time not make it too cumbersome (such as making users upload multiple pieces of documents and introducing comprehensive verification of those documents). Although extensive ID verification was a possibility - that would cause a lot of friction on the shopper side and we wanted to avoid that. So the current combination of minimalistic ID verification with a risk management model is what we opted for - this is not full proof. Still users can get multiple phone numbers and game the system. Hence we are reserving the right to manually intervene and cancel accounts that would fall under the fraud criterias. The manual intervention is expensive as well - so we'll be building an intelligent automated system as well, that would be able to learn and detect fraud on it's own and thus ensure a smooth backpacking experience for the real users.
Thanks for staying with us throughout this process and providing amazing feedback. I hope you'll enjoy the new system and appreciate the new security features of Backpack. Backpack team is committed to bring the best user experience for you guys - so don't hesitate to communicate with us.
Cheers,
Fahim