The Backpack Blog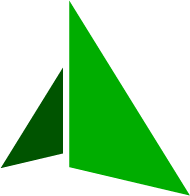 Posted by Dustin Whitehouse on April 13, 2014
As you've likely realized by now, you're on Backpack's site, and so you probably know Backpack's general purpose. It helps people obtain products and other resources from overseas by making them part of a community – a worldwide community that can bring each other what they need or want, regardless of where in the world it is produced. Anyone can join the Backpack community and anyone can become a cog in its global machine of cooperation, but one demographic it may be especially helpful is college students, who may benefit greatly from study materials and products to aid with student life that cannot be acquired locally. My name is Dustin Whitehouse, and, starting this week, I'm going to be writing for Backpackbang about uses of Backpack that would be especially pertinent to specific colleges. Some of the colleges I write about will be American, and many will be from elsewhere in the world, to show that no matter where someone lives, Backpack can be an extremely useful learning tool, as well as a good way to displace much of the expense when travelling internationally. In writing about each college, I will try to identify its unique programs or qualities and tell you how Backpack could be used to further them.

It is probably not a surprise that for my first entry ever, I want to write about my own school, The College of Wooster. The college is located in a small town in Ohio. While most of the students here love living in a small town rural setting, it is not exactly a melting pot or an environment where we can come across unique cultural items. Basically, unless Walmart stocks it, we can't buy it. This fact makes Backpack's ability to bring literally any obtainable item in the world to us even more of a treat. For example, let's say there is a Vietnamese student at COW (as those in the know call the College) who wants to incorporate her own country's heritage into her room's decoration screen by hanging up some traditional Vietnamese silk prints. The silk prints are certainly not going to be available at Walmart, and even ordering on Amazon can not insure quality or authenticity in the product. The student could, however, use Backpack's network of trusted carriers to obtain a good quality and guaranteed authentic silk print from their home town that has actually been looked at and assessed by a fellow consumer. Because the relationship between a Backpack user and his carrier is more personal than that between a buyer and a company, the person looking for a silk screen could even have the carrier take photos with his phone and could ask the carrier to answer specific questions about the product choices before choosing which silk screen she wanted. In just a few days, she would receive a guaranteed high quality product from across the world that she got to pick and choose from the other options available, and she could do all of this without ever leaving Wooster.
Wooster's flagship program and possibly its most distinct feature is its independent study program, which requires every Senior at the school to complete an in-depth study and evaluation over the course of the school year. Many students find their study would be aided if the student were given to opportunity to conduct research abroad, and a select few students each year receive grants from the school to do just that, but many students cannot afford to travel abroad in order to collect crucial data for their studies. This limits both the range of topics which can be studied and the diversity that can be included in the studies' subject samples for the students who cannot travel. Backpack can help this situation. By registering as carriers and joining Backpack's growing network, students can cut hundreds of dollars, if not more, off their travel expenses. A Chinese Major at COW, for instance, may benefit greatly from actually travelling to China to conduct first-hand research for his Independent Study. This would be extremely unlikely without Backpack, but, if he signed up as a Backpack carrier a few weeks in advance of his trip, he could carry products from the US to China, make money off each item, and, by doing so, pay for some if not all of his travel fees. Carrying one Macbook Air alone would go $400 towards eliminating his expenses, and carrying multiple items could pay for his flight and more! Backpack makes international travel much more affordable and, while this is useful for everyone, it could be especially useful for COW students conducting Independent Studies.
Another aspect of Independent Study that Backpack could help with is obtaining rare documents not available in the US. Let's say, for instance, that a student conducting an Independent Study wanted to view the original and undigitized version of a rare Moroccan primary source. The student could arrange, without leaving her room, for someone to obtain the physical document by hand at the source and delivered to her in the small town of Wooster, Ohio. With Backpack, the world is your oyster. Anything can be obtained from around the world, and international travel becomes cost-feasible. College of Wooster students are just one of the many demographics that could benefit from becoming Backpackers.