The Backpack Blog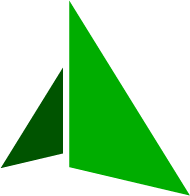 Posted by Fahim Aziz on June 20, 2014
At Backpack, we strive to create two strata of core values for the world.

On the surface stratum, we pledge to give our shoppers the opportunity to obtain global products at an economic price and to provide our travelers with the option to earn money and effectively decrease their travel cost. Essentially, the key problems we are solving on the surface stratum are the following 2: 1. Shoppers simply cannot buy things from many countries; reasons range from the absence of a usable international payment method to unfamiliarity with foreign online shopping culture. 2. Even if shoppers can buy things, either there isn't any means to get the product shipped to their home country or shipping is too expensive.

On the deeper stratum, our goal is to connect the world in real life. Given our aim to reach ubiquity (otherwise the aim of connecting the world becomes invalid), we realized that there isn't any better way of doing this other than through product experience.