The Backpack Blog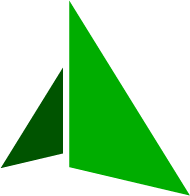 Posted by Fahim Aziz on June 18, 2014
Mission
Anyone can get anything from anywhere in the world.


Vision
A world that is truly connected, not just virtually, but in real life.

We spend majority of our disposable income to consume products and it's unfortunate that this significant aspect of our lives lacks global inclusivity and cognizance. Living in the US, I always ask my relatives to get stuff from Bangladesh but never ask my friends to get stuff from Japan, Nigeria or Belgium. This must change. The world needs Backpack.

Racial injustice is a result of lack of global cognizance; so are wars and many types of violence. Moreover, it simply does not make sense to me that we accept this moronic prohibition in getting what we want based out of abortive and obsolete forecast models. We have seen glimpses of the beautiful world that we will have when Backpack succeeds. Nevertheless, the holistic picture is still beyond my imagination - and I am incredibly enticed to quench my curiosity.