The Backpack Blog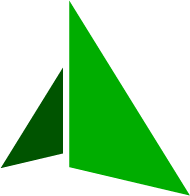 Posted by Dustin Kemp on June 12, 2014
It's all going to come flooding back soon. You're going home this year, and all the things that made your childhood wonderful – mangoes picked fresh off the tree in front of your house, rickshaw rides on jaunty mornings, steaming fish at Cox market –is waiting for you. Doesn't it seem only right that you should help out the community that gave you so much and made you who you are while making a bit of money yourself? Backpack, a recent tech startup, makes this idea possible by connecting travelers with people who crave items from overseas. Backpack's popularity is growing rapidly, with 70.000 users from 80 countries making a total of 259 deals using the service in the first week. It is time for you to join the global community of travelers and shoppers Backpack creates.
While you are away from home, you likely crave cooking and fashion items from Bangladesh. Before you ever came to the U.S., however, you probably wished for an item from the States, whether it was an iPhone without the price markups you experience when tech shopping in Bangladesh or a pair of authentic Wrangler brand blue jeans. Like you used to, many of the people in your home community wish they had something from the States, and, by using Backpack, you can be the saving grace that makes those wishes come true. Of course, you will also receive a bit of money for the effort it takes you to buy and transport the item, but the most valuable compensation you will receive is helping out your community.
To do this, you can check out Backpack's site and enter the date of your flight home. People who want a U.S. item can then search for people traveling from the States to Bangladesh and let them know what item to bring back. It's that easy. On your arrival date, you deliver the item to the person who wanted it, earn a bit of extra money, and make a new friend. To make sure the entire process runs smoothly, Backpack implements many methods to ensure that both parties are 100% trustworthy.
Imagine a world where anyone, regardless of their location, could shop for anything. The world market, including every item one can imagine, would be as readily available as the items sold by the tong er dokan on your street. This is the world Backpack wants to help you create. Join us in bringing our diverse world closer together.
Log onto Backpack today and register your flight home. Share the world's diversity with others.