The Backpack Blog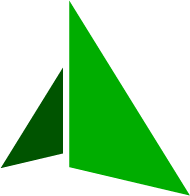 Posted by Marjuk Ahmad on March 21, 2014
The Journey
Backpack
is a founded with a vision- a vision which promotes originality, authenticity, and elegance. Backpack believes in creativity, sensibility, sharing and the power of cooperation. Backpack believes that sharing is what makes our civilization grow faster, allowing us to rejoice the common wisdom, collective interest, and mutual excellence. Backpack initiates its journey to stand between almost-original, semi-authentic, and counterfeits. Backpack discards the unessential friction of the status-quo by enabling us getting what we want, how we want without incurring unnecessary costs. Backpack believes in achieving harmony through high degree of commitment and dedication. Backpack immerses itself into higher complexity to bring order in higher orbit. Backpack empowers, provides choice, and encourages openness, cooperation, and communal benefit. Backpack is our dream. And we promise to work without relent for our dream.
How It Works
Backpack is a peer-to-peer platform which provides you access to global market. It connects the shoppers and travelers of the world and facilitates exchange of products between them. "Buy overseas, Pay Less" - with such offering, we provide the consumers of the world to access variety of choices across markets in all continents. "Earn Money, Share Your Travel Plan" - with such supplementing message for the travelers, we encourage the travelers of the world to help build a frictionless, more original world while letting them earn money for their effort.
We relate to those shoppers who gasp thinking why Amazon or eBay products don't get shipped to their country. We understand their needs-the perpetual desire of owning an Ibanez Artwood Vintage, wearing an original jersey of their favorite superstar, or holding a Nikon D700 to relish all those epic moments enriching their lives. We honor their yearnings, and commits to provide them opprtunities to let their dream come true.
We also delight in the travelers - journeying through different parts of the world and watching sunsets and sunrises while relishing the diverse experiences they had. We believe that together we grow up and our combined experiences will help us create a better world. Travelers can facilitate growth by helping people realize their potentials. We count on the travelers. We see themselves as change-agents. We believe that they also care the same way about peoples' needs we do. Earning money for carrying products is an incentive only. It propels the process. However, what really propels is our passion to help that kid who wants an original Texas instrument scientific calculator, the book-lover who wants to read Chuck Palahniuk's original Fight club. Our morning starts with keeping these needs in mind. Our morning starts with pursuing what we are set out to do.
The Deal for a Better World
In this globalized economy, each nation is equipped with distinctive competitive advantages that other nations might not be blessed with. Our ease-of-life has been multiplied many-fold times. We have progressed so far but we humans are yet to reap the full benefit of innovation, efficiency, and excellence inherited by the world. Backpack wants to connect the shoppers and travelers to facilitate sharing and exchange, to promote resources that enhance productivity.